Geno Smith is Not About to Let Rex Ryan Drag His Good Name Through the Mud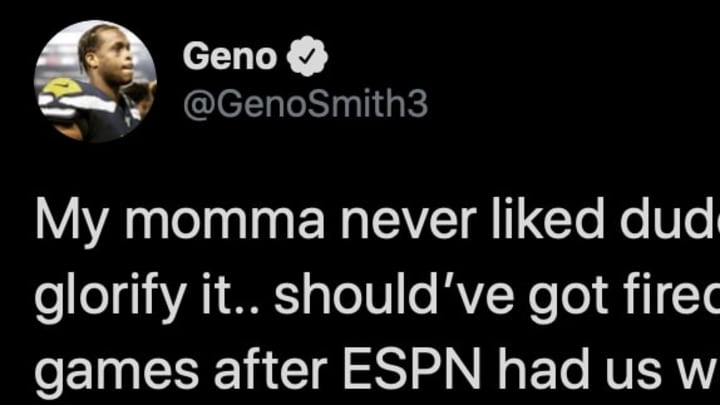 Geno Smith took to social media to fire back at comments made by his former Jets head coach, Rex Ryan. /
Rex Ryan is a man who thrives on controversy, isn't he? The former New York Jets and Buffalo Bills head coach issued comments time after time while he was at the helm that were purely meant to draw reactions from the media or inflame opposition. That attitude has carried over to his current role as an ESPN analyst, where he has not been shy about taking unprovoked shots at NFL players.
His latest dig came as he was arguing the greatness of New England Patriots head coach Bill Belichick on ESPN, doubting out loud that he could still could win a Super Bowl with Geno Smith starting at quarterback in place of Tom Brady. Well, Smith did not take kindly to the comments from his former head coach in New York, and went on Twitter Wednesday afternoon to defend himself.
Smith was with Jets for four seasons after being selected in the second round of the 2013 NFL Draft. While he didn't have so much success with the team, it does seem entirely unfair for Ryan -- who was in charge when the Jets picked Smith -- to drag him like in a conversation that was supposed to concern Belichick and Tom Brady.
Good on Geno for immediately firing back and defend himself against the needless, clumsy shot.
Let's not forget that Ryan is also out of the NFL because he couldn't live up to expectations as a head coach for a few too many years. He still has a habit of relentlessly calling out players for no good reason other than to be controversial, of course, and just doesn't feel right.