Former Patriots QB Claims Jimmy Garoppolo Was One of Worst Practice Players New England's Ever Had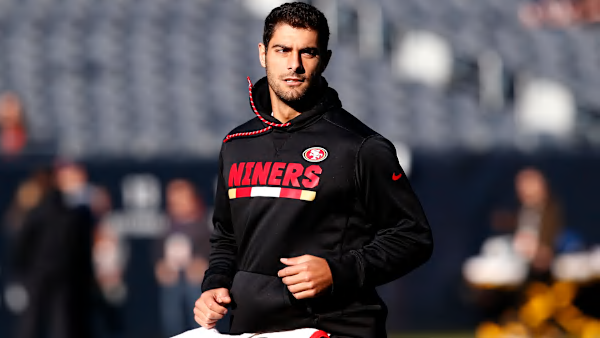 Would it be premature to claim that the New England Patriots absolutely hoodwinked the San Francisco 49ers in the Jimmy Garoppolo blockbuster trade back in 2017? Perhaps, but early inclinations are surely pointing towards (another) big-time dub in Foxborough.
At the time of the trade, virtually every skeptic, pundit and fan were questioning why Bill Belichick and Co. would be so quick to part ways with a potential heir to Tom Brady.
As always, however, there's a method to their madness: Garoppolo is apparently one of the worst practice QB's the Pats have ever had, says New England color analyst and former Pats QB Scott Zolak.
If this potentially damning narrative emerging now -- almost two years after the fact -- isn't the most Patriots thing you've ever heard of, then we don't know what is.
Couple that with Jimmy G's appalling performance in practice as well as the preseason, AND the reportedly tainted relationship he shares with head coach Kyle Shanahan, and San Fran could have a real, unavoidable problem on their hands.
Saturday night's preseason showdown against the Chiefs just became THAT much more important for Garoppolo. He needs to start proving his rapidly growing population of doubters wrong, and fast.