Cowboys' Ezekiel Elliott Clearly Hasn't Learned at All if He's Leaving Country Amid Contract Dispute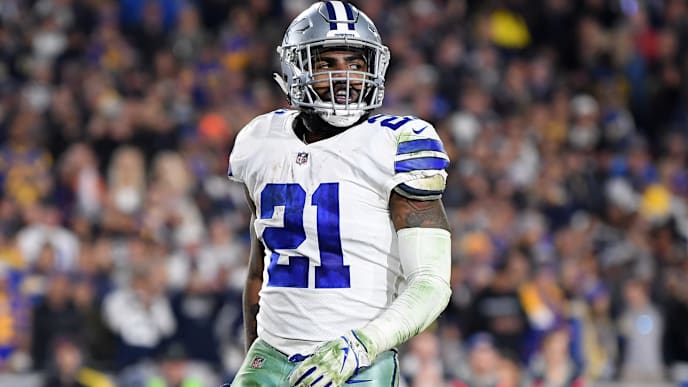 Just when you think Ezekiel Elliott has turned the proverbial immature corner, he is reportedly planning to leave the country amid a contract squabble with the Dallas Cowboys.
And what makes the All-Pro running back's rumored plans all the more infuriating is that training camp is set to kick off in a few days time on July 27. Let's also not forget that Zeke is fresh off avoiding a suspension from the NFL for his role at a Las Vegas music festival -- though he is still very much locked up in legal battles concerning the incident.
What does this all prove? That the former Ohio State superstar hasn't learned a damned thing about his far-too-prevalent off-the-field antics.
We understand that Elliott is one of the league's best tailbacks and deserves his payday. Heck, he might even be the best overall runner of the football. But to squeeze the franchise that drafted him No.4 overall a few years back and dealt with ALL of his nonsense just tells you all you need to know: he hasn't changed.
The two-time rushing champ quite simply lacks humbleness and gratefulness -- two qualities that make fans infatuate and adore athletes of Zeke's prestige.
You really would think a player of his caliber would be ITCHING to get back on the field following the controversial offseason he endured. His meeting with Roger Goodell was timed perfectly in regards to training camp being right around the corner.
Elliott had the chance to have Cowboys Nation feeling good about the face of their franchise. All he had to do was report to camp.
Instead, he's planning to let them down...again.