Contending Teams Should Keep an Eye on Mike Leake After Near-Perfect Game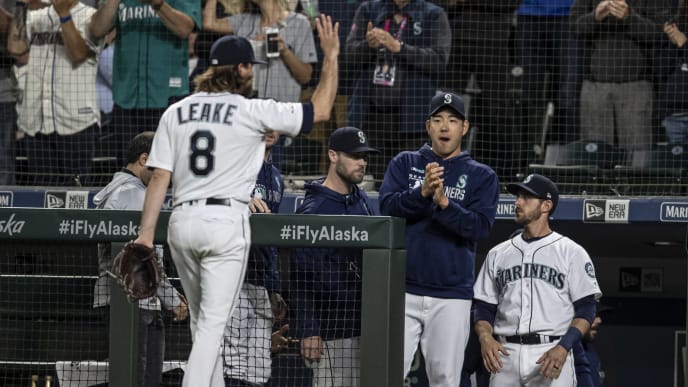 A plethora of starting pitchers could be on the move by the July 31 MLB trade deadline, but there are some getting far less discussion than others.
Well one example of a veteran hurler who could be ushered out the door in Seattle and into greener pastures on a contending team is veteran right-hander Mike Leake.
Leake pulled off the rare 'Maddux' shutout, registering a complete game shutout in fewer than 100 pitches. While his body of work throughout the 2019 season is less than impressive, Leake proved he still has what it takes to toss a gem, against an Angels offense that featured Mike Trout and Shohei Ohtani.
On the year, Leake has an 8-8 record with 91 strikeouts and a 4.27 ERA across 124.1 innings of work. Last night's near-perfect game saw him surrender one hit, one walk and strike out six batters.
Leake would still represent a significant risk on the open market, as he's under control until 2021, due to make $15 million next year and $18 million the following season.
If a team is willing to offload a veteran contract to Seattle, alongside some prospects, perhaps Leake can find himself pitching in a new ballpark before the end of the month.
At 31, he's certainly not a young arm, but the journeyman clearly has some solid stuff left in the tank, so it wouldn't be surprising to see a team like the Astros, Braves or Brewers to take a shot on the 10-year veteran.