Cody Allen Getting an $8.5 Million Deal Proves Craig Kimbrel's Delayed Signing Was an Atrocity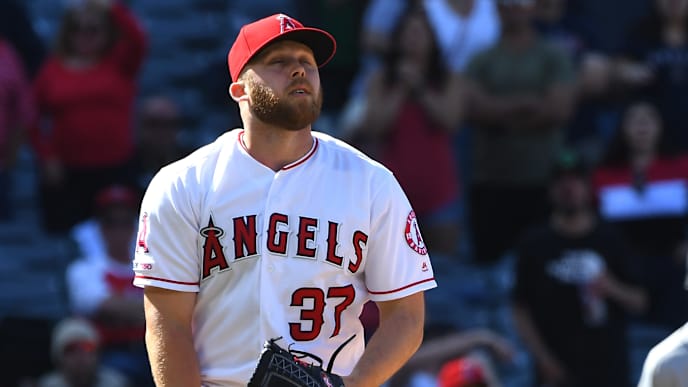 New Cubs right-handed reliever Craig Kimbrel had to wait more than two months into the regular season before finally getting his opportunity, signing a three-year, $43 million contract last week.
If that didn't seem crazy enough, here's some quick-hitting offseason analysis to make you even more shocked.
Fellow reliever Cody Allen signed with the Angels for one year and $8.5 million during the offseason. So far, he's posted a 6.26 ERA with just four saves in 2019 after being named the Angels' closer in spring training. Perhaps you see the problem, especially after he was designated for assignment following Friday night's shellacking.
Unreal. Imagine if the Angels didn't try to bargain hunt? They wouldn't have wasted almost $9 million.
Kimbrel, who is the active saves leader in MLB, was done wrongly by teams in free agency who focused on a not-so-great postseason performance in 2018 instead of a career resume that spans nearly a decade and has him on a potential Hall of Fame track.
Meanwhile, while Cody Allen had some great seasons in Cleveland, he's definitely not Craig Kimbrel, and the Indians didn't re-sign him for 2019, indicating how they felt about his relief work.
The former Indians and Angels right-hander did save at least 30 games between 2015 and 2017 and posted a 2.99 ERA or better over that span. However, 2018 did Allen in, as he posted a 4.70 ERA despite saving 27 games. It makes sense that the Angels believed in Allen's ability to close out games, but if Kimbrel's delayed deal showed us anything, it's that MLB's free agent system is deeply flawed.