The Case for Chase Young Shocking the World and Winning the Heisman Trophy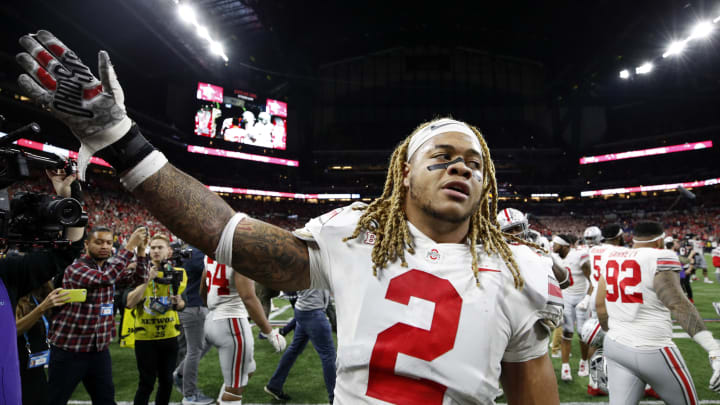 Where are all of the old school football fans that champion imposing defense?
We get that it's 2019 and all of the love and adoration is directed towards offensive superstars, but does that mean we are supposed to deprive generational defensive talents of historic hardware because they aren't throwing the pigskin up and down the gridiron or making defenders miss with a few nifty juke moves?
Not in our eyes, which leads us to a firm conclusion that Ohio State superstar Chase Young has done everything imaginable to be deserving of the Heisman Trophy.
To think that Young is the first defensive player to be named a finalist for the Heisman since 2012 (!) is a perfect testament to his jaw-dropping, genuinely terrorizing display for Ohio State in 2019.
Despite missing two games (because of a bogus suspension) the future lottery pick managed to lead the country in sacks with 16.5. On top of that, Young mustered 44 tackles, 21 of which came for a loss, three pass deflections, and a whopping seven forced fumbles.
If you're going to hold his performance vs Wisconsin in the Big Ten Championship against him, please stop before you make us regurgitate our dinners. For starters, he was often triple-teamed. Further, you're talking about a player who recorded a record-tying four sacks in a 38-7 win over the Badgers earlier in the year. Put some respect on his name.
The came his suspension, of which he returned from with an absolute BANG against Penn State. In a 28-17 dub, Young logged nine tackles (for four loss) and three sacks.
The Heisman is awarded to the best player in college football, is it not? Young, on several occasions, has proved that he is, far and away, the best of the best. Unfortunately for him, winning the award would be considered a monumental upset because of the aforementioned alarming bias towards offensive players.
We seriously hope that voters don't hold that against him.