How Chase Young Can Clinch the Heisman Trophy on Championship Weekend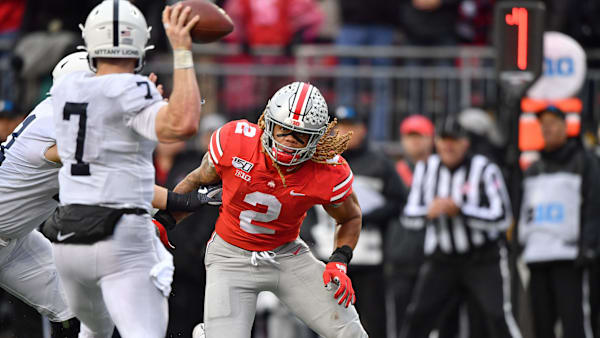 There´s no denying 2019 has been a remarkable season for Ohio State star defensive end Chase Young. And while his team is poised for a run in the College Football Playoff, he also has his eyes set on the highest of individual honors.
Yup, we´re talking about the Heisman Trophy. Can Young do the unthinkable and capture the award as a defensive standout? Why the heck not?
Despite serving his two-game suspension, Young still ended up leading the nation with 16.5 sacks, including four against Wisconsin that doomed the Badgers' chances of coming out on top earlier this season.
The tricky thing with Young is that he is clearly one of the best players in college football. That alone qualifies him for the Heisman discussion. Yet, the award has turned into an offensive one, with quarterbacks and running backs typically holding the edge.
For Young to became the Heisman favorite, over guys like Joe Burrow, he will have to destroy Wisconsin on Saturday in the Big Ten Championship Game. Sure, a game with two or three sacks may seem tough, but Young always has the potential to get that done. If he does this time around, it will only strengthen his case.
With Ohio State continuing its dominance on the gridiron, plenty of eyes will be on Justin Field the rest of the way. However, Young has proven time and time again he´s among the best in the game. Now, let´s see if he can separate himself as the clear No. 1 guy in the land.