Bruins Stanley Cup Champ Goalie Tim Thomas Reveals He's Suffering From Hockey-Related Brain Trauma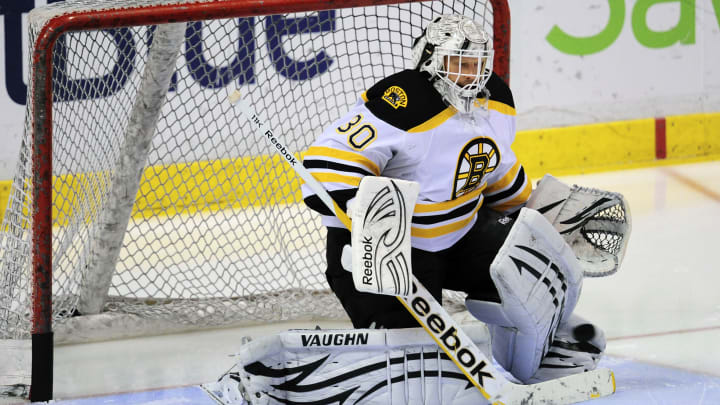 Professional hockey, just like football, is a sport filled with big hits and nasty collisions on a nightly basis.
Former Bruins goalie Tim Thomas has fallen off the map a bit since his retirement, and it turns out the reason for it is deadly serious. Thomas revealed this week he has been dealing with brain trauma suffered during his time in the NHL.
Thomas is only 45 years old and has been away from the game since 2014. Now, per the man himself, he is living with decreased brain functions and is just trying to live a normal life.
This is an incredibly sad story and one that should draw more attention to concussion-related issues in the NHL. Thomas was not even able to follow along with a full game at an age when some guys are still taking the ice.
That is a major concern, especially for a player who only stood in the net. The trauma may even be worse for some taking big hits every single game who are trying to stay quiet about any possible brain trauma.
Thomas' story is a sad one, but him coming forward can hopefully help others dealing with the same issues. His story can also force the NHL to get serious and look into the matter further.