Browns Ban Random Guy for Pouring Beer on Titans' Logan Ryan Who Wasn't Even at the Game
By Michael Luciano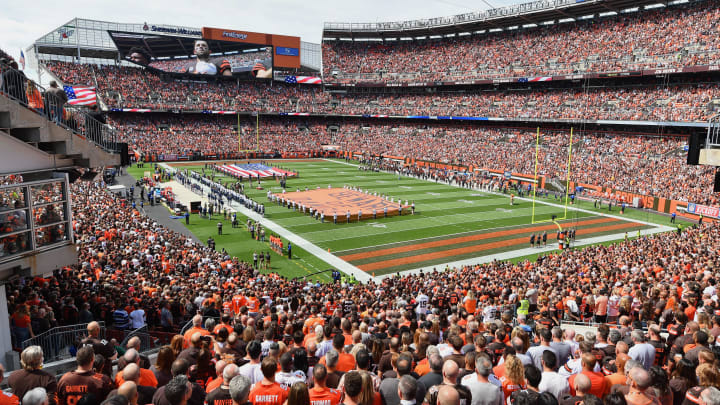 Tennessee Titans v Cleveland Browns / Jamie Sabau/Getty Images
The Cleveland Browns had long been the picture of incompetence on the field, but now that they're earning lots of buzz, it's clear that the ineptitude remains-- particularly in attempting to handle rambunctious fans.
Bob Sivik, the Browns' VP of ticket sales, took swift action against a fan identified as Eric Smith after video surfaced of Tennessee Titans cornerback Logan Ryan getting showered with beer after an interception Sunday. Here's the problem: Smith was not at that game, and further claims not to have been to a Browns game in nearly a decade.
Smith was at home with his family before he planned to DJ a wedding that afternoon.
"I said please, please send me the footage," Smith told Cleveland Scene. "And [the team] was like, 'You don't have to get defensive if you're innocent.'"
Eric Smith might be one of the common names in the English language, but how could they possibly mess this up to such a comical degree?
When a New England Patriots fan threw beer on Tyreek Hill last season, that individual was identified and banned in what felt like 20 minutes. We're going on several days now, and the Browns can't even kick the correct guy out.
I would say I'm surprised, but it's the Browns. It's still the Browns.