MLB is About to Hand Cheating Astros a Huge Advantage They Never Earned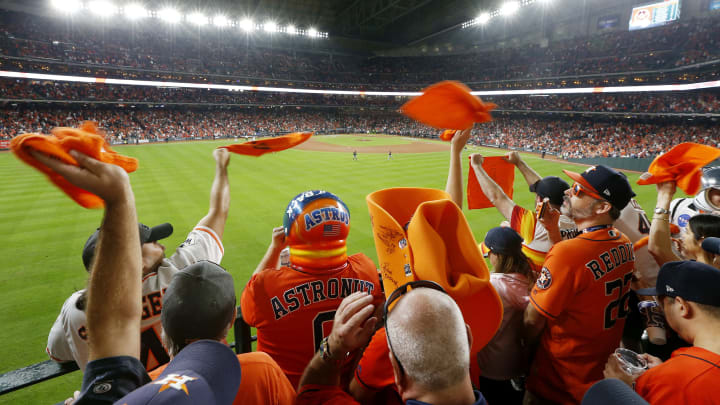 The Houston Astros may get a huge advantage in 2020. / Tim Warner/Getty Images
The Houston Astros got a bit of a break from all the hate thrown their way once the MLB season was put on hiatus back in March due to the ongoing global pandemic. Naturally, baseball fans all around the country are waiting for their chance to let the team know what they think about the sign-stealing scandal.
However, that may have to wait until 2021 if fans are indeed disallowed from attending live games on-site this season. Unfortunately for Astros-haters, the state of Texas has made it clear that fans can attend games at half capacity -- a huge benefit to the Astros and the Texas Rangers -- and Major League Baseball is reportedly keen to oblige.
MLB permitting fan attendance at some venues but not others will raise obvious questions about fairness; that almost sounds ironic with the Astros being involved. The only benefit is that having fans in a few stadiums will help the league recoup some lost revenue, even if Texas stadiums can only hold 50% of total capacity.
The next step now is actually agreeing on a format for the season, which was a difficult enough conversation without this latest wrinkle.
The jokes will fly about the Astros having yet another competitive advantage, and the MLB will have to figure out if it is indeed fair for certain teams to get an authentic home-field advantage that nearly all others cannot legally have.
All we need now is an actual season so these debates can no longer be hypothetical.