Astros to Reopen Minute Maid Park for Workouts in Latest Big Step Toward MLB Return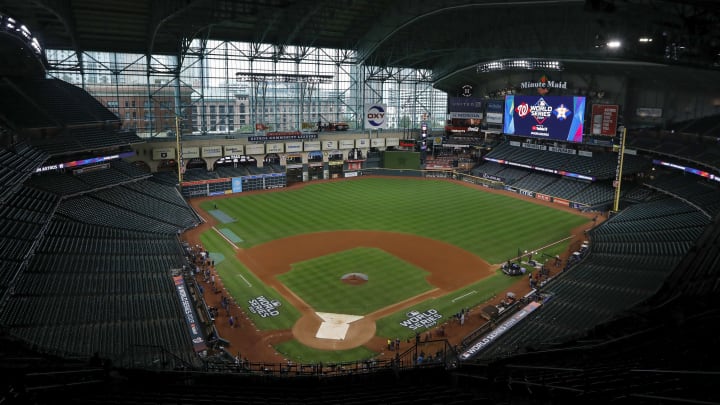 The Houston Astros are reopening Minute Maid Park. / Tim Warner/Getty Images
The key to Major League Baseball returning to play, beyond the details being hammered out between two warring sides, involves states opening up facilities and allowing players to train and get back into playing shape.
The Houston Astros may be starting a trend, as the team is reportedly opening up Minute Maid Park in Houston, as well as the team's training facility in West Palm Beach, FL. This is a great first step toward a 2020 season taking place.
There are obviously going to be restrictions, but this mirrors what has taken place in the NBA.
Players can get back in the area and start training again, as we all await news on a 2020 season. Workouts, even on an individual basis, serve as actual progress.
Other MLB teams may now feel pressure to get facilities open as well. No team wants to be at a competitive disadvantage, and the Astros leading the way serves as a bad punchline.
The positive from all of this is that we are now one baby step closer to seeing games played this year.