Astros Reportedly Target 3 Veteran Managers Among Others to Replace AJ Hinch
By Michael Luciano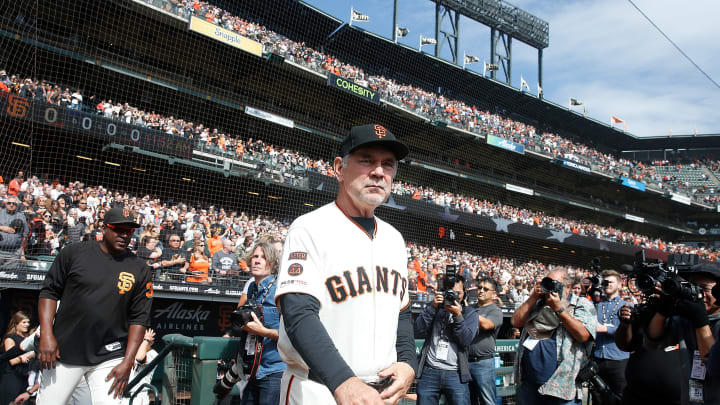 The Houston Astros face an uncertain future after the dismissal of AJ Hinch and the stripping of draft picks after their sign-stealing scandal, but they've wasted no time in targeting potential replacements.
Their shortlist of managerial candidates includes interim manager Joe Espada, former Yankees skipper Buck Showalter, former Giants manager Bruce Bochy, and the long retired Dusty Baker.
Espada was interviewed for several managerial openings over the last few years, and is more than qualified to lead this team. Will Venable is a rising star in the coaching ranks, while Bochy could walk into Minute Maid with three rings on his hand.
The likes of Raul Ibanez, who has no coaching experience, and Baker, who once criticized putting men on base as "clogging up the bases" and has one pennant in 22 years, would be out of left field.
Hinch was one of the best and brightest younger managers in the game today, but it's hard to envision a scenario where he is allowed to manage again, at least in the immediate future. The Astros could either ride the hot hand with Espada, who was almost named Cubs manager this offseason, go with a proven winner like Bochy, or give Baker another shot. Decisions, decisions.