VIDEO: Aaron Judge Punishes Blue Jays With Solo Homer in The Bronx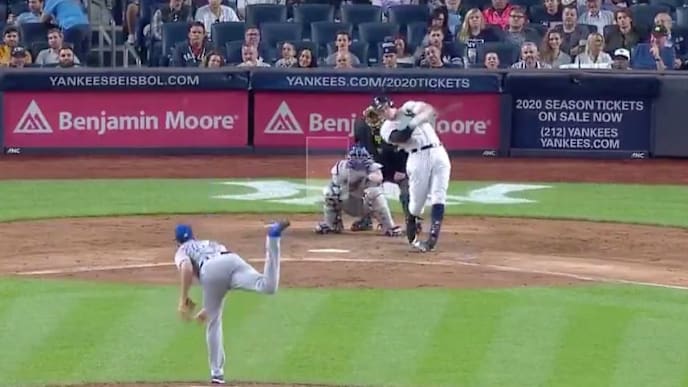 The Yankees were still searching for their first hit of the game when Aaron Judge stepped up against Toronto in the bottom of the fourth inning Friday night. And with one wicked riff on a 2-1 pitch, a hit is exactly what they got. A big one.
There was absolutely no doubt about where that ball was going right off the crack of the bat.
Mark it down for homer No. 25 on the season for Aaron Judge.
The Yankees have already clinched the AL East at this point, and are just a half-game behind the Astros for the best record in baseball. If Judge is locking himself into some dominant form on top of it all, the rest of the league had better start praying.