VIDEO: Yankees Clinch AL East as Aroldis Chapman Strikes Out Albert Pujols to Defeat Angels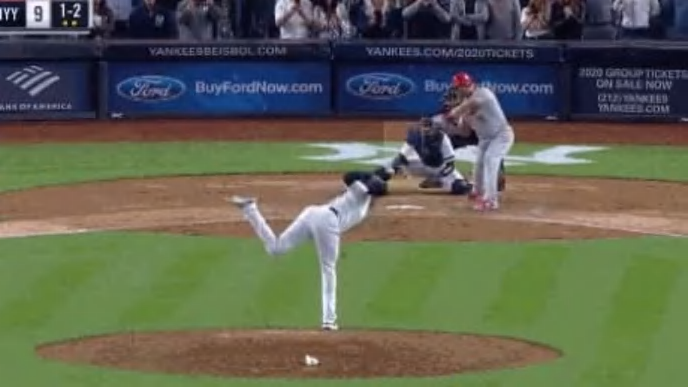 Entering Thursday night, the magic number for the New York Yankees to clinch the AL East division was at one. All they needed to do was defeat the Los Angeles Angels, and the title was theirs. Thanks to four homers, closer Aroldis Chapman entered the game in the ninth inning with a 9-1 lead to close things out. Chapman stuck out veteran slugger Albert Pujols, officially giving the Yankees their postseason berth.
For the first time since 2012, the New York Yankees can officially call themselves 2019 AL East Division Champions, as their journey for a 28th World Series title begins now.