12 Funniest Tweets About Carmelo Anthony Finally Making His NBA Return With the Trail Blazers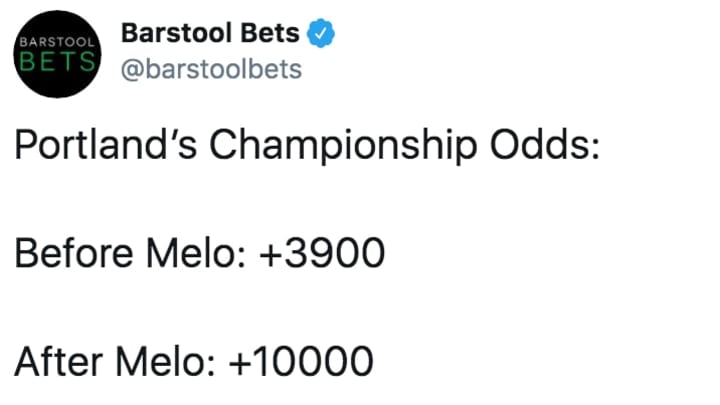 Ohhhh did you think the entire basketball world was going to be gracious about Carmelo Anthony making his triumphant return to the NBA?
While Melo has to be feeling good about signing a deal with the Portland Trail Blazers, he should stay away from Twitter because many others are having a blast at his expense.
Just because he's back doesn't mean it's going to be good! Just ask Vegas.
The Blazers are 4-8. Anything will help them at this point, right?
Gotta love an Arrested Development reference. Tobias knows what it's like to be in Melo's shoes.
Yikes.
Let's take a look at how the conversation went down before the two sides came to a deal...
And the phone call:
And here's the Blazers' response to Melo wanting to start:
Let's not forget all of the other people this is going to affect. Poor JR Smith is left all alone now. What's he supposed to do?!
And Damian Lillard? Uh oh. This could be a problem.
How about that coveted last shot?
But not everyone savaged Melo. Some are ready for his return.
As for Blazers fans? Well, they'll have to wait a little while for him to take the court, but they better know what they're getting themselves into...
It might take some patience, Portland.