Yankees Legend Ron Guidry Says CC Sabathia Deserves a Spot in Monument Park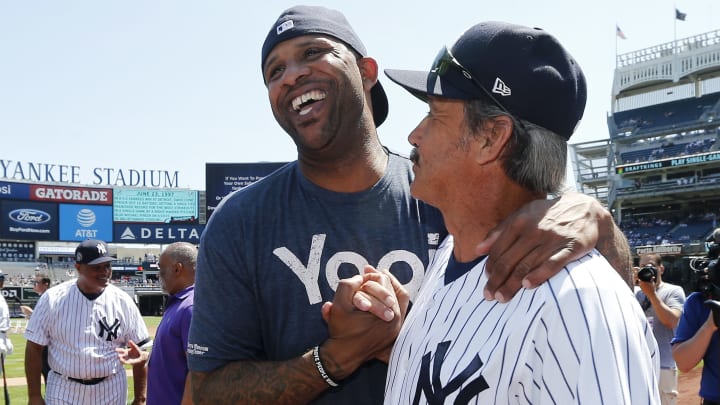 Houston Astros v New York Yankees / Jim McIsaac/Getty Images
CC Sabathia is readying to complete his astounding big league career after 19 seasons, 11 of them in Pinstripes. We know he's a likely Hall of Famer (250 wins, 3,000 Ks), but what about in the realm of his current franchise? Does he deserve a Monument Park plaque?
He has a great case, and is endorsed by one of the best Yankees pitchers in team history: Former Cy Young Award winner Ron Guidry.
When asked whether Sabathia should be enshrined within Yankee Stadium, he replied, "He should be! Why not?"
However, Guidry's recommendation will not be a deciding factor; the case will rely instead on the years on years of excellence Big C has enjoyed in the league.
Since joining the Yankees in 2009, Sabathia has collected 134 wins and 1,659 strikeouts while sporting a 3.75 ERA. During CC's 11-year tenure with the club, the lefty also led the MLB in wins twice during the 2009 (19) and 2010 (21) seasons, been named an All-Star three times (2010-2012), and won a World Series Championship in 2009.
He is just one of three left-handed pitchers in the history of baseball to collect 3,000 strikeouts over the course of their career, and one of 17 starters to reach 250+ wins and 3000+ strikeouts.
That's some elite company.
Having also won a Cy Young Award before his time in New York, there is no question that CC Sabathia deserves to be recognized.