Yankees Get Great Gleyber Torres Update as MRI Comes Back Negative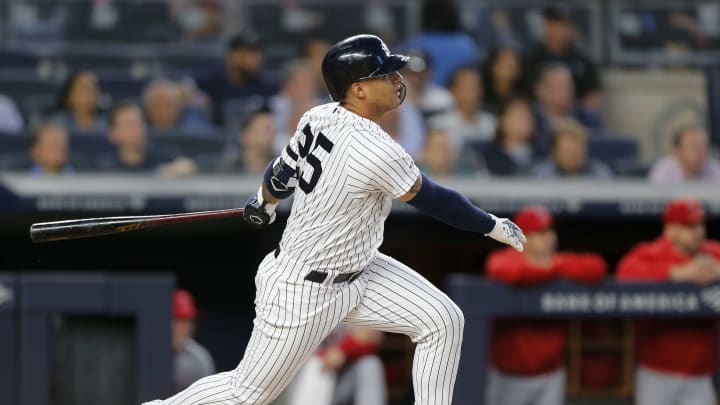 The New York Yankees season flashed before their eyes Friday night, as Gleyber Torres appeared to have suffered a severe leg injury that forced him out of the game.
Luckily, on Saturday, the Yankees' announced that the MRI on Torres' hamstring came back negative.
Everyone in the Bronx can exhale.
Now, the team hasn't ruled out Torres returning to the lineup on Sunday, but if they want to play this smart, the Yankees should let him sit through the off-day on Monday.
Yes, this New York team has gone through a ton of injuries to key players, but with only a couple weeks until the postseason, they can't afford not having someone at the caliber of Torres in the lineup.
The 22-year-old is hitting .284 with 38 home runs and 90 RBI. Yeah, that would be devastating if he missed significant time.
The Yankees have won the division. They aren't playing for anything but home-field advantage, which is important considering the powerhouse Houston is, but you'd rather have one of your best players healthy heading into October.