Yankees Finally Sign LSU Star and 2nd-Rounder Josh Smith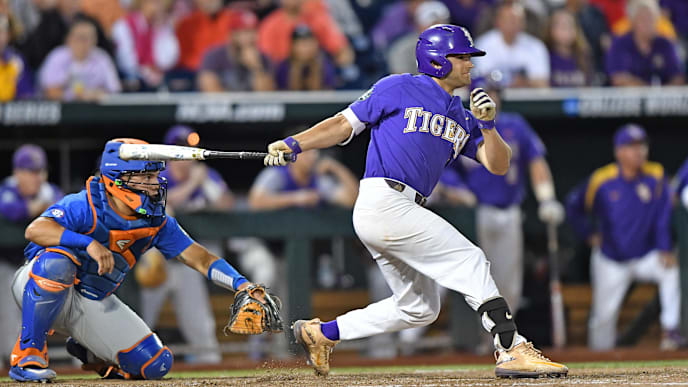 The New York Yankees have reached an accord with one of their top draft picks.
The Yanks have struck a deal with LSU star and second-rounder Josh Smith for his slot value of $976,700. Smith was the 67th overall pick in the 2019 MLB Draft.
Smith was downright explosive in his junior year with the Tigers. In 257 at-bats, he put up an impressive .346/.433/.533 slash line, totaling 28 extra-base hits and 41 runs batted in.
He's got a bit of a comeback story behind him, too. Smith showed promise in his freshman year, but was then limited for the majority of the 2018 season as he dealt with a stress reaction in his vertebrae. The fact that he was able to piece together such an impressive season after the injury is encouraging.
He was previously drafted out of high school by the Detroit Tigers in the 38th round in 2016, but he chose to continue his baseball career in college, and he ended up making quite a name for himself.
Smith's signing means the Yankees have now locked up all of their picks from the first 16 rounds of the draft.
The 2017 Freshman All-American's best tool is undoubtedly his hitting. He makes consistent contact from the left-hand side of the plate.
Yankees fans should definitely keep his name in the backs of their minds, because he's got plenty of big league potential.