Yankees fans are furious the Mets stole Eric Chavez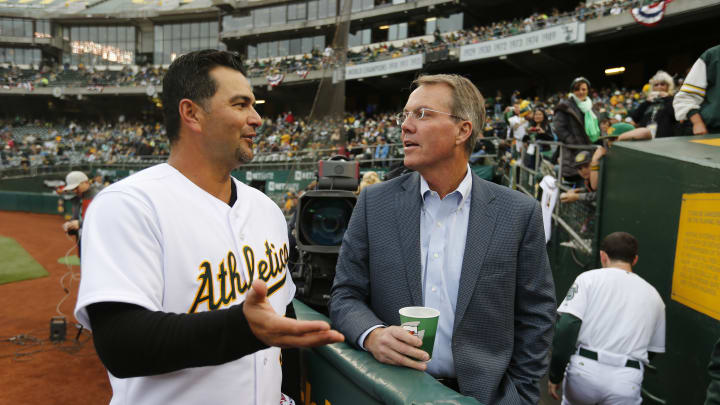 Texas Rangers v Oakland Athletics / Michael Zagaris/GettyImages
The rough offseason for the New York Yankees has continued this week. That's because Eric Chavez will no longer be the team's assistant hitting coach. That's indeed the case, as Chavez has taken a different job elsewhere.
Well, that job is the hitting coach for the New York Mets. Yup, Yankees fans are insulted that Chavez has bailed on the Bronx to join the team on the other side of town.
You can't blame Chavez for this. This is a promotion for him early on in his coaching career. For the Yankees, though, it's yet another loss they've suffered since the 2021 campaign came to a close.