Yankees-Astros ALCS Game 6 Delivers Monster Ratings for FS1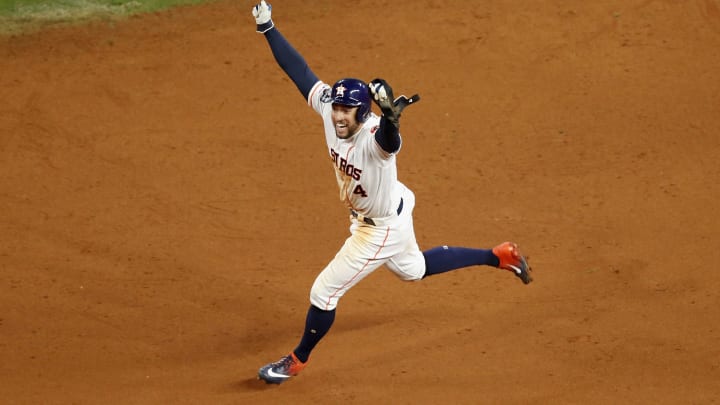 Though much of the offensive dramatics were saved for one pivotal ninth inning on both sides, baseball fans all across the nation showed up in droves to watch the Yankees' death rattle once again.
Houston's Game 6 triumph over the Yanks, sending them to their second World Series in three years, registered monster numbers on FS1, becoming the fourth-largest audience ever to tune into the network.
Predictably, it's also the largest in any capacity since...Game 7 between these same teams two years ago.
Based on statistics alone, we were probably owed a seventh game in this set, too, if the Yankees could've strung just a few more of their hits together in better situations. FS1 won't complain, though, and if these American League heavyweights continue to do battle next year, after an offseason of change, viewership will surely increase again.
After all, who doesn't want to watch the Yankees either succeed or fail miserably on the biggest stage?
There could be a lot of change around the corner, with Gerrit Cole likely on the move and the Yankees out for revenge. But for the sake of viewership, FS1 hopes things stay serene at the top.