White Sox Troll Astros With Game Notes During Tuesday Doubleheader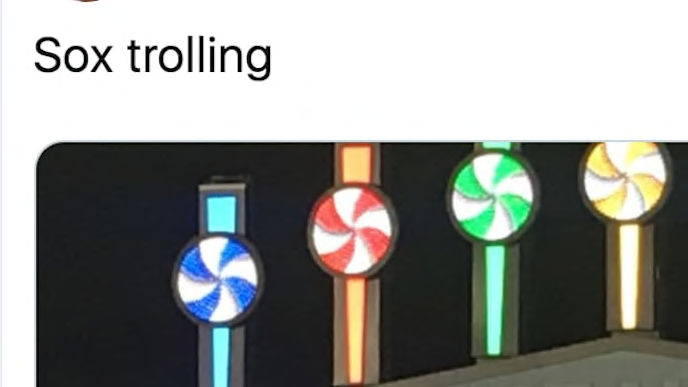 The Astros' recent success doesn't take away from their past failures, as the White Sox were more than happy to point out in the second game of their doubleheader on Tuesday.
In a memory most Astros fans would like to forget, the White Sox toppled them in the 2005 World Series in four games. The Ozzie Guillen-led squad started a celebration on Chicago's South Side that hasn't since been forgotten, especially not by the ChiSox. Just to be safe, the South Siders' game day staff opted to give Houston a friendly reminder in the game notes.
In Game 3 of the 2005 World Series, the White Sox topped the Astros in 14 innings in a contest which went deep into the AM in Houston. Who could forget Geoff Blum's decisive shot into the Houston night to give the Sox a 7-5 lead?
Blum himself was a former Astro, and would go on to be a commentator in Houston as of 2015. Blum's decisive blow took the win out of Houston's sails, and the Sox would sweep the series the very next day on a gem from starting pitcher Freddy Garcia.
Chicago wouldn't be so lucky on Tuesday, however, as the teams split the doubleheader. Unfortunately, the Astros got the last laugh.