VIDEO: A Good Doggo Threw Out the First Pitch Before Braves vs Nationals and it Was Amazing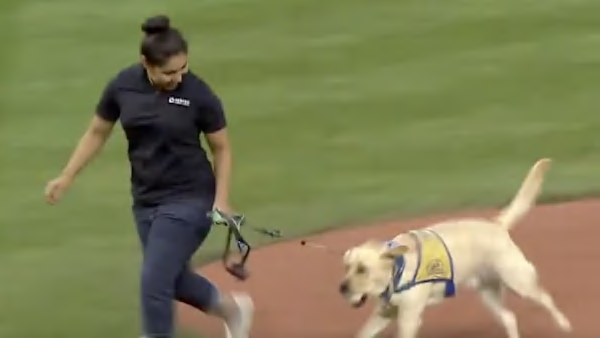 If, for some reason, you are feeling down in the dumps on this Friday evening, we have JUST the content to enliven your mood. Prior to the NL East showdown between the Atlanta Braves and Washington Nationals in the nation's capital, perhaps the cutest first-pitch ceremony ever was conducted. Check out this undeniable good boy (or girl) of a dog take part in one of baseball's most adored traditions.
We'll give the pupper an A+ for the delivery. It would be an A++, but we sensed a little reluctance to hand that ball to Adrian Sanchez, so we were forced to dock some points.
If you need us, we'll be watching this on repeat for...ever.