VIDEO: Vikings Take Lead As Russell Wilson Bats Own Pass Right to Anthony Harris for Pick-6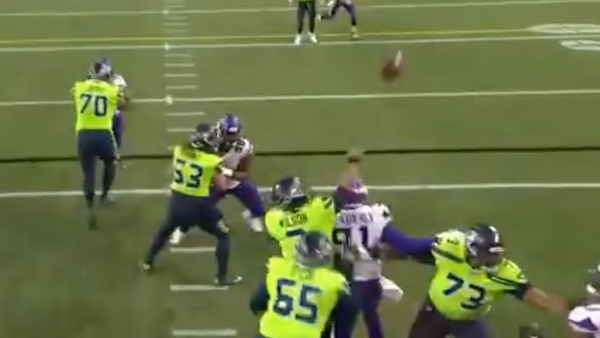 You need to be on your A-game against the Minnesota Vikings defense, and Russell Wilson seems to have totally misunderstood that concept. When his pass was batted in the air, Wilson tried to knock it down, but his effort went right into the hands of safety Anthony Harris, giving Minnesota a 14-7 lead.
Well, we know Wilson won't be a volleyball player after he retires.
Wilson is having one of the best seasons of his career, but literally slapping the ball to Harris and gifting the Vikings a free touchdown has to go down as the worst play of the year so far for Russ and the Seahawks.