VIDEO: Zack Greinke Makes Jose Abreu Look Like a Fool With 68 MPH Curveball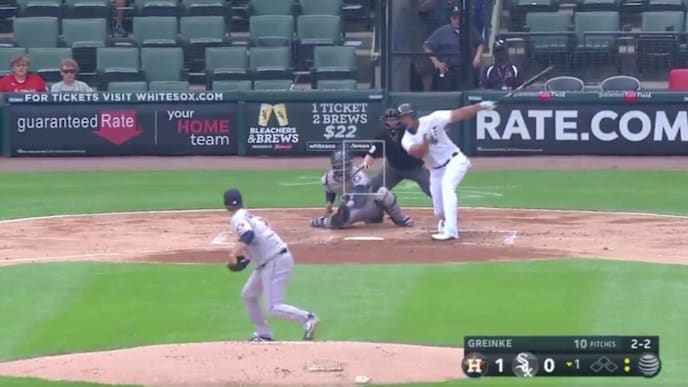 In this age of 100 MPH fastballs, Houston Astros starting pitcher Zack Greinke has continued to be one of the best pitchers in baseball with 89 MPH heaters and throwing eephus pitches with regularity. Greinke and his painfully slow curveball picked up another victim in an afternoon game against the Chicago White Sox, as first baseman Jose Abreu looked more like a high-schooler than an All-Star.
Greinke used to throw much harder, but has since evolved into one of the most unique pitchers in all of baseball. His changeup and slider will regularly clock in at the same speed, or sometimes even faster, than his fastball.
When combined with his pinpoint control, it's no wonder that Greinke is third across all of baseball in WHIP in his age-35 season.
At the cost of only two Top-100 prospects, the Astros were able to pair Greinke and his looping curveball with Justin Verlander and Gerrit Cole. The rest of the AL isn't exactly too keen on seeing Houston on the schedule.