VIDEO: Zach LaVine and His Dad are Not Messing Around in Offseason Workouts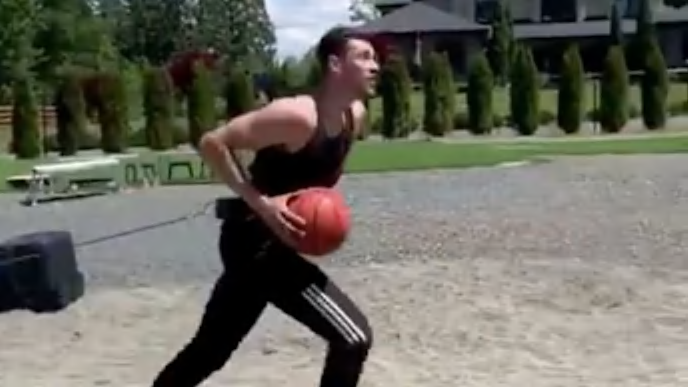 It's important to have a parental figure who takes a vested interest in their child's success, and that's exactly the case with Zach LaVine. The 24-year-old Chicago Bulls guard's father isn't messing around with his son's offseason workouts. He's pushing his son to the absolute limit.
"Get your ass in shape and stop f--king around," he said. He's testing his son and trying to ensure that he plays his best basketball possible in the upcoming 2019 season.
With LaVine's dad pushing him this hard, the rest of the NBA should be nervous about how he'll improve upon a season in which he averaged a career-best 23.7 points per game, and Bulls fans should be pumped to see the amount of effort he's putting into his offseason training program.
LaVine is pulling out all the stops this summer as he looks to take the next step in his NBA career. With a little help from his dad, the former UCLA star could be in line for some more improvements to his game.