VIDEO: Young Fan Gets Tacko Fall to Literally Sign a Picture of a Taco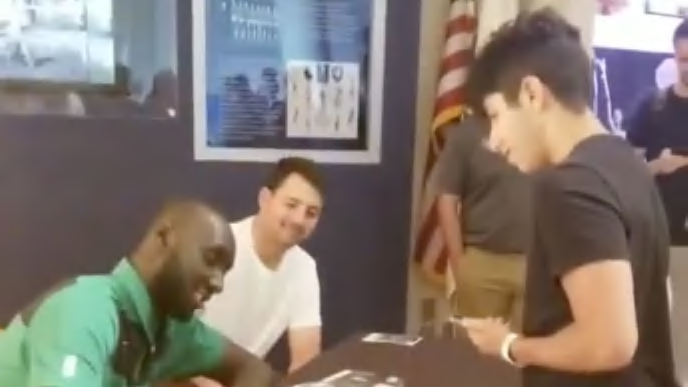 It was only a matter of time before someone had this odd request for Boston Celtics rookie center Tacko Fall. One eager fan had the opportunity to get Fall's signature, so he came prepared, presenting the 7-foot-7 giant with a printed out picture of a taco.
The former UCF basketball standout is already a fan favorite just due to his incredible size. Surely, this will not be the last time Fall will put his autograph on a printed taco.
Ever since Klay Thompson famously signed a toaster, spurring a long win streak for the Warriors, fans have been handing in increasingly bizarre requests for their favorite players to sign.
At this rate, it's only a matter of time before someone hands him a Taco Bell wrapper, or even a real taco, and asks him to put his signature on it.
After going undrafted in the 2019 NBA Draft, Fall put himself squarely on the map with his Summer League play, paired with the fact that he towers over virtually everyone on the court.
Fans are hoping that he finds success in Boston, and we're hoping that the bizarre autograph requests continue to roll in for the 23-year-old.