VIDEO: Yasiel Puig Hilariously Imitates Little Leaguer's Squatting Batting Stance Against Yankees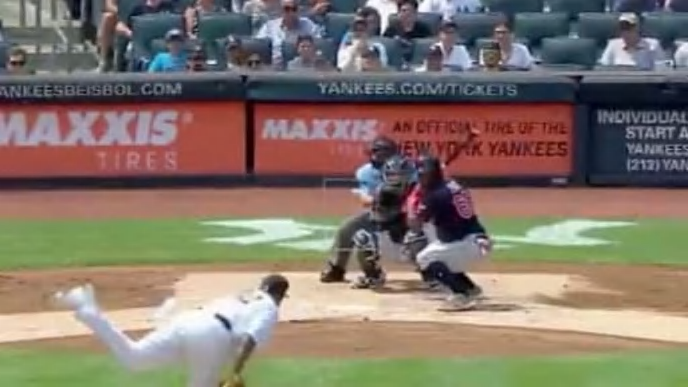 Cleveland Indians outfielder Yasiel Puig is all about the theatrics. Just take a look at the slugger in the batter's box against the Yankees on Sunday. Rather than step in for a typical at-bat, Puig decided to replicate the hilarious batting stance of Little League World Series star Deivis Ordonez.
Yep, Puig actually just did this in an MLB game. Puig eventually rose back up to normal height, before shrinking back down to his squatting stance as Sabathia threw the pitch. Unfortunately, this didn't make it any harder for CC to find the strike zone, and Puig was sat down on strikes.
As for Ordonez, unlike Puig, the Venezuelan actually utilized the stance in his entire at-bat, making for an incredibly difficult strike zone.
Perhaps he was watching David Spade work the rulebook in order to finally get on base during The Benchwarmers.
Unfortunately Puig's tactics weren't quite so effective today, as the slugging outfielder ended that at-bat via the punch out from Sabathia, though that didn't prevent the Tribe from getting after the veteran southpaw.