VIDEO: Yankees' Gleyber Torres Destroys 2-Run Home Run to Open Scoring at Fenway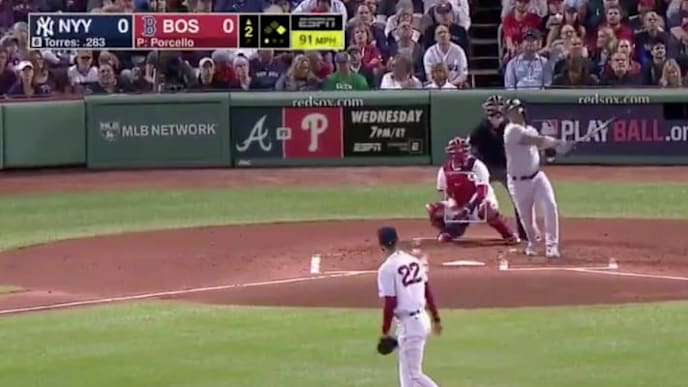 Do NOT show this jack over the Green Monster to anyone who thinks Gleyber Torres only hits home runs against the Baltimore Orioles. This would absolutely break their hearts. Torres, who does an awful lot of offensive yard work against the entire league, demolished this homer off Rick Porcello, and the Yankees have gotten out to a 2-0 lead in the second inning at Fenway Park.
There's always juice in this rivalry, regardless of circumstance, and Torres has delivered a bunch right here.