VIDEO: Weili Zhang Knocks out Jessica Andrade to Become First UFC Chinese Champion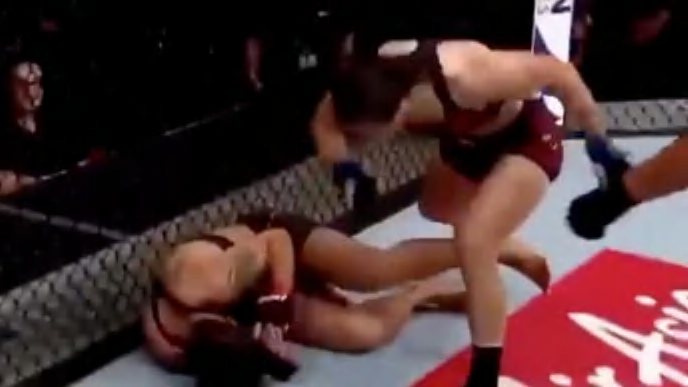 History has been made at UFC Shenzhen. Top contender Weli Zhang squared off against Jessica Andrade early Saturday morning (the card was located in China) and she made LIGHT work of the strawweight champ. At the opening bell, Andrade came out with her usual ferocious approach, but Zhang stood tall, withstanding a series of blows from the Brazilian. What followed was Zhang utterly pummeling the 27-year-old fighter with a bounty of strikes, and a few killer knees to the head, to drop the champ and become the first Chinese champ in UFC history.
It's one thing to become the first champ in your nation's history, but to do so in just 42 seconds makes it all the more special and significant.
Stand up, China. Your country, thanks to Zhang, will forever now hold a spot in UFC royalty.