VIDEO: Watch Trevor Bauer Shut Down Tigers for 1st Complete Game Shutout of Career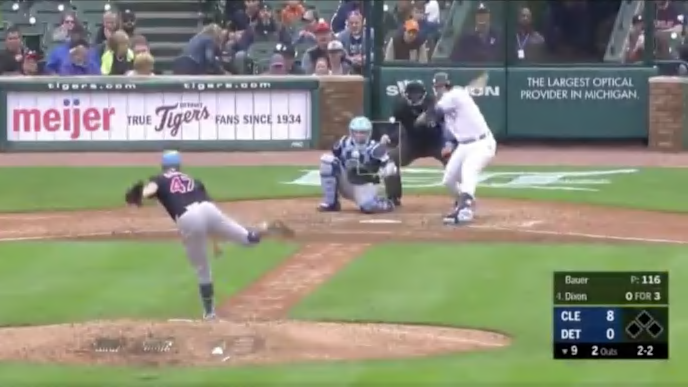 Despite the fact that he hasn't been able to replicate his All-Star campaign from a season ago, Cleveland Indians starter Trevor Bauer remains one of the most difficult pitchers to hit against in all of baseball due to his vast array of pitches. Bauer emphatically announced his return to form during a Father's Day matinee against the Detroit Tigers, in which he threw his first ever complete game shutout, walking none while allowing only four hits and striking out eight.
That last slider, which dropped Tigers outfielder Brandon Dixon to one knee, might be the filthiest pitch we've seen this season.
While Bauer wasn't exactly going against the '27 Yankees with this Tigers team that hits Dixon cleanup and features Gordon Beckham in an MLB lineup in 2019, it was the first time all year he could command all of his pitches and had that intimidation factor he had last year.
If the Indians are serious about keeping the division crown away from the Minnesota Twins, Bauer is going to need more outings just like this.