VIDEO: Watch Steph Curry Sing 'Hamilton' Songs With His Daughters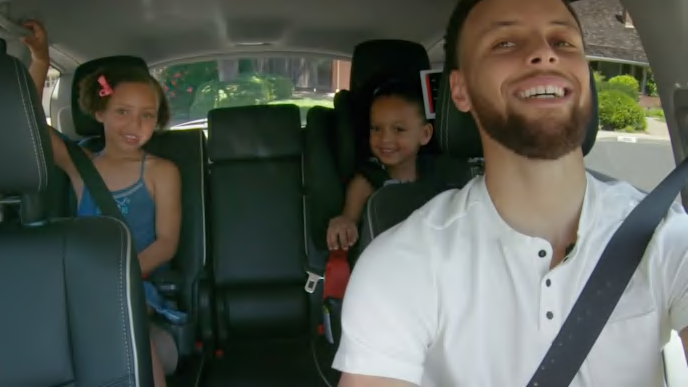 Could we see Stephen Curry on a Broadway stage following his Hall of Fame career?
Yeah, not likely. But Curry was all too happy to take on the role of King George III, as portrayed in Broadway mega-sensation "Hamilton," in the first episode of his YouTube series, "Life, Lived."
A series that allows you to "see the world through Stephen Curry's eyes," the premiere episode has the only unanimous MVP in NBA history singing along to "You'll Be Back" from "Hamilton" with his kids, Riley and Ryan.
Is Curry the greatest singer in the world? No, but he's doing exactly what the title of his series promised -- he's living life. The greatest shooter of all time is making the most out of his down time after coming up short to the Toronto Raptors in the NBA Finals.
Going to the Finals for five straight years has to be exhausting, and Curry is just having some fun. And it's hard to blame him even if he can't hit the high notes.