VIDEO: Warriors' Draymond Green Wants us to Think He and His 'Brother' KD Have a Great Relationship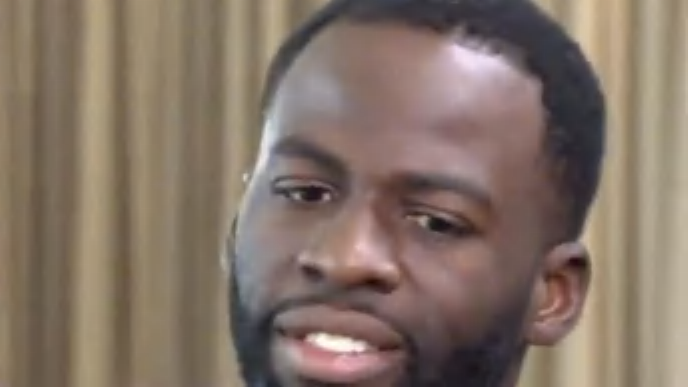 It's virtually impossible to scorn the Golden State Warriors for the picture-perfect basketball that they display year in and year out. However, if there's one dynamic subject to criticism concerning the Dubs, it's the chemistry (or lack thereof) in their locker room -- most notably the ever-palpable beef between Draymond Green and Kevin Durant. Therefore, you can understand our skepticism when Dray revealed during a sit-down with ESPN's Rachel Nichols that him and the Slim Reaper were "brothers" and he was jubilant KD joined the Nets in the offseason.
You can't be serious, right Draymond? Numerous reports within the NBA landscape suggested that Durant would still be calling Oakland home if you didn't continuously bark at him over the last 24 months.
Of course, the most memorable of these altercations came when Green infamously directed profanities at KD after he was visibly dismayed Draymond didn't pass him the ball in the final seconds of THAT game against the Clippers.
The Michigan State product subsequently claimed the Warriors don't need Durant, despite that ultimately proving to not be true in the 2019 Finals against the Raptors.
In turn, the Texas Longhorn product teamed up with Kyrie Irving in Brooklyn over the summer and Golden State is now as vulnerable as ever.
But sure, Draymond. Keep telling yourself that you and Kevin are "brothers."