VIDEO: Walt Harris Knocks Aleksei Oleinik Out Cold in 12 Seconds at UFC San Antonio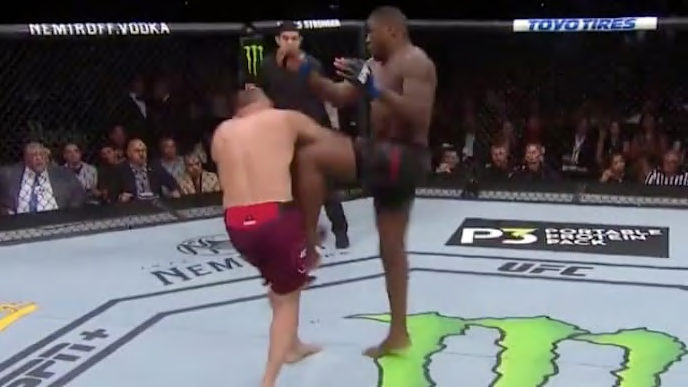 After night fights without a knockout, we've had three straight at UFC San Antonio. Walt Harris combined some insane power with incredible speed to take out Aleksei Oleinik in just 12 seconds at UFC San Antonio. We may have found our next heavyweight contender.
I mean...so much for a feeling out process? Oleinik never had a chance to set his feet and decide on a strategy, as Harris pounced on him as quickly as humanly possible.
There was some fear initially as Oleinik was legitimately knocked out cold. Even Harris came to pay his respects, but thankfully Oleinik was able to walk out of the Octagon with some help from his team, albeit with an apparent leg injury.