VIDEO: Vlad Jr. Crushes His First Career Home Run in Toronto Against Red Sox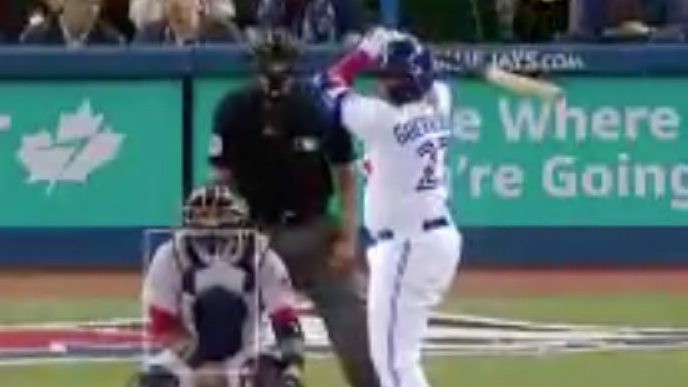 However you imagined Vladimir Guerrero Jr.'s first home run in Toronto looking, he did that and then some, as he absolutely annihilated the ball to dead centerfield for his fifth long ball of the season.
If you leave a pitch around the plate, Vlad Jr. is going to crush it and that is what he did Wednesday night against the Red Sox.
The homer was launched off the batters eye in centerfield, a long way from home, and when it landed, all of Toronto stood up in awe of what they just witnessed.
Vlad Jr. just gave all Blue jays fans in attendance exactly what they wanted to see against their division foe.