VIDEO: Umps Screw Over Yankees in 9th by Granting Kenley Jansen Absurd Timeout Call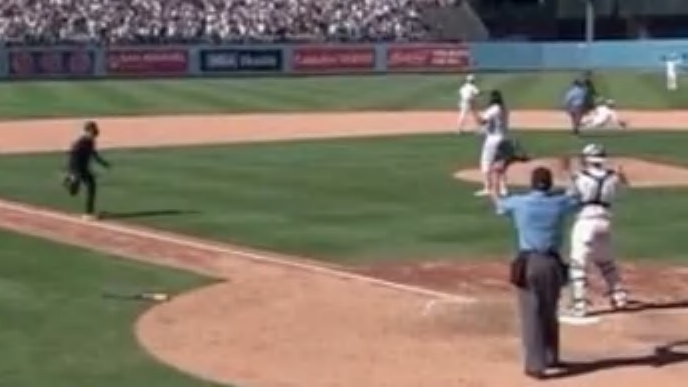 Get a load of this, folks, because it might be the first and only time you will see it occur. The New York Yankees were in the midst of formulating a comeback against the Los Angeles Dodgers on Saturday, but then the umps inexcusably interfered and squandered everything. Trailing 2-1 in the bottom of the ninth, closer Kenley Jensen was awarded an abnormally late time...that he called for AFTER Gleyber Torres was already breaking for home plate!
It's one thing to screw up in that kind of laughable fashion, but the crew didn't even grant Torres home plate on the egregious call.
You would presume that Torres would be awarded the base (home plate), thereby tying the game at two runs apiece, right?
Nope. Unfortunately for the Pinstripes, that wasn't anywhere close to the case.
All that's left to do now is wait for what is sure to be an animated post-game press conference by manager Aaron Boone and the players involved in the play. Yet, even if the Yankees played the game under protest, it's unlikely MLB does much about it.