VIDEO: Umpire Alfonso Marquez Gives Justin Turner 2 Generous Calls Against Stephen Strasburg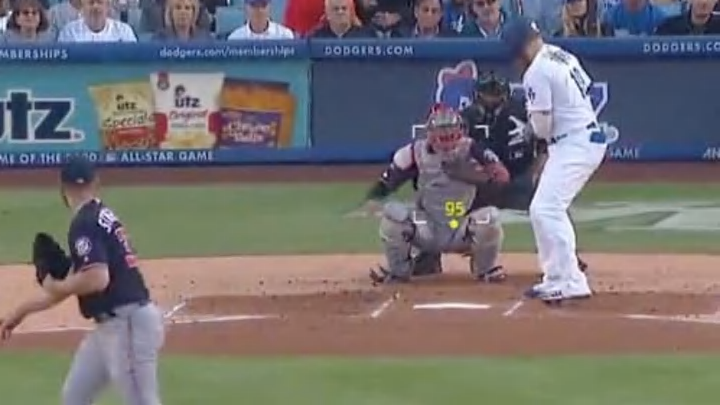 Not only do the Los Angeles Dodgers have 56,000 rambunctious fans cheering them on in Wednesday night's do-or-die Game 5 against the Washington Nationals, but it would appear that the club has another imperative individual on their side. Home plate umpire Alfonso Marquez was seen evidently squeezing Stephen Strasburg in the first inning on two separate pitches in the same at-bat to Justin Turner, who ended up reaching base on a walk.
Sure, those are two BORDERLINE strikes, but come on, Marquez. Strasburg is painting the corners and you're not giving him ANY benefit of the doubt for doing so. What else is he supposed to do against a hitter of Turner's caliber, leave a fastball right down broadway?
Already down 2-0 in the inning, those calls certainly didn't help restore Stras' confidence as he aims to navigate the Dodgers' lineup without surrendering further damage.