VIDEO: Tyson Fury's Defense Was Straight Out of the Matrix in TKO of Tom Schwarz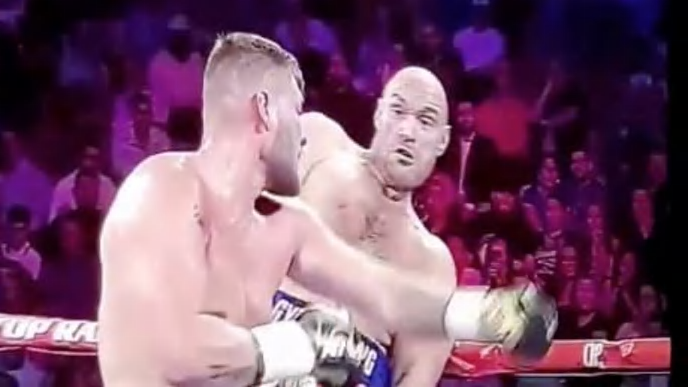 It goes without saying that heavyweight world champion Tyson Fury views himself as a showman, flaunting his skills in the ring in almost all of his fights. And he did just that on Saturday night, destroying the rather unknown Tom Schwarz with a second-round TKO, to retain the lineal title for a fourth time. It's an incredible rewatch; the slow-mo version of Fury's incredible defensive skills, which he pulled off right before ending Schwarz's upset bid, is something to behold.
Keanu Reeves, you've finally met your match. He just so happens to be a 6-9, 257 pound world beater, who also happens to boast the elusiveness of a lightweight.
It says a lot about how unremarkable the fight was that this burst of dodging brilliance was its most telling feature. But that shouldn't take away from its sheer awesomeness.
It would be labeled extraordinary for the most evasive of lightweights. But for a man of Fury's stature to pull it off with relative ease should tell you how impressive it is.
Take a bow, King Fury.