VIDEO: Tom Brady Tweets Ridiculous 'Old Town Road' Remix on Horseback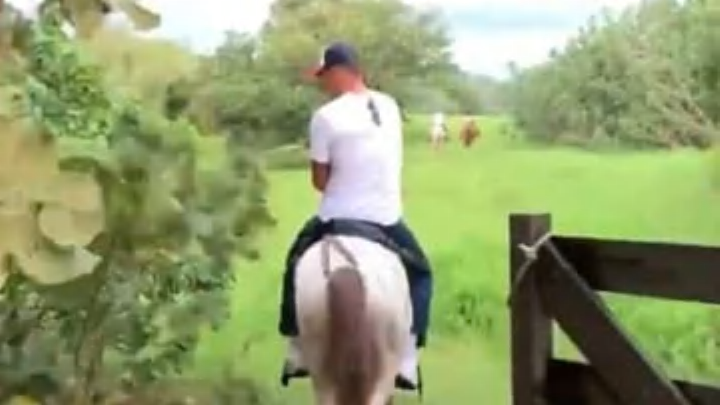 Lil Nas X's 'Old Town Road' is tearing up the charts similarly to the way Tom Brady tears up the football field with the New England Patriots. So it only makes sense that Brady posted his own remix to the chart-topper, which just won't go away.
Tom Brady posted a video on Thursday of himself riding a horse through a wooded area with a machete, chopping up the vicinity.
He definitely took the song up a notch with the machete, and it's obvious Brady's got the "horses in the back".
With six Super Bowl rings in his back pocket, "can't nobody tell him nothing" on or off the field, that's for sure.
But if he's up to it, it seems like Lil Nas X is ready to give Brady a spot in the recording studio for his own remix.
Heading into the 2019 NFL season, it's clear that Tom Brady is done "living like a rock star" and ready to get back to work on the field in preparation for another Super Bowl opportunity.