VIDEO: Texas Scores TD on Incredible Screen Play to Lineman in Early Piesman Trophy Candidate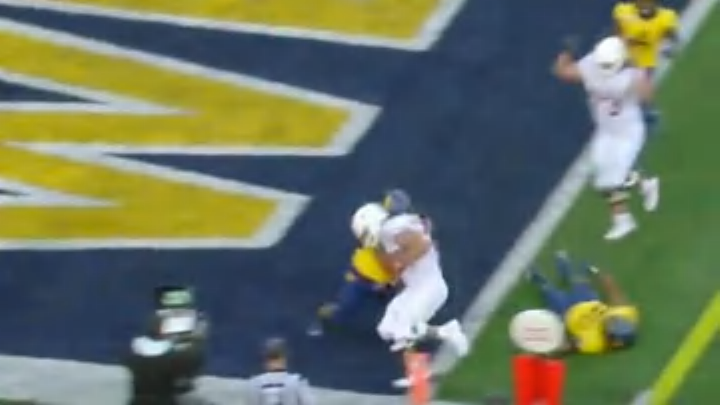 Big man touchdowns are the best part of college football, as offensive coordinators pride themselves on making just about every player on the field a threat to score. The Texas Longhorns are no exception, and they padded their lead against West Virginia in Big 12 play on Saturday afternoon with this awesome throwback screen TD to their offensive lineman.
Good luck stopping that man in space.
The Piesman Trophy, rewarded yearly by SB Nation to the best big man play of the season, is very much up for grabs at this juncture. Expect Samuel Cosmi to make the final cut.