VIDEO: Stephen A. Smith Goes Nuts After Max Kellerman Suggests He Angered the Basketball Gods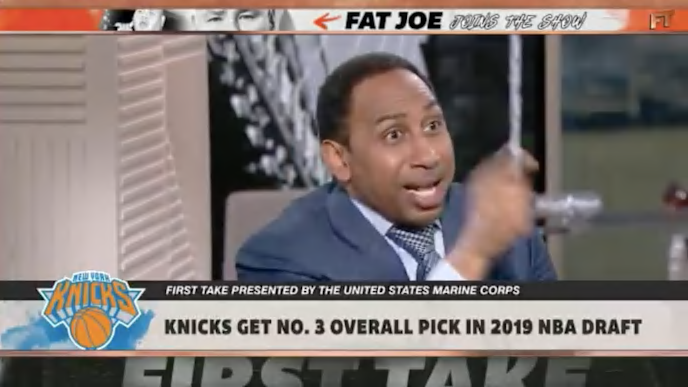 Stephen A. Smith and the rest of the New York Knicks fanbase is still in mourning after their chance at Zion Williamson went by the wayside after the New Orleans Pelicans pilfered the No. 1 overall pick from a team who bottomed out for the sole purpose of getting Zion. Perhaps this is the result of divine intervention, as Max Kellerman reprimanded Stephen A. for tempting fate by saying the KD-Kyrie-Zion hydra was all but a certainty.
That's what you get when you anger a higher power. You lose out on the money-making machine known as Zion.
Every third tweet on Twitter is a video of Knicks fans who were already assuming that Zion was going to be a Knick. If you're a fan, those videos are heartbreaking. If you hate the Knicks, each one is more hilarious than the next.
Hopefully the Knicks learn their lesson. Don't get too caught up in these pie in the sky dream offseason scenarios before the ping pong balls bounce and someone puts pen to paper.