VIDEO: Steelers Regain Lead Over 49ers with Mason Rudolph 39-Yard Strike to Diontae Johnson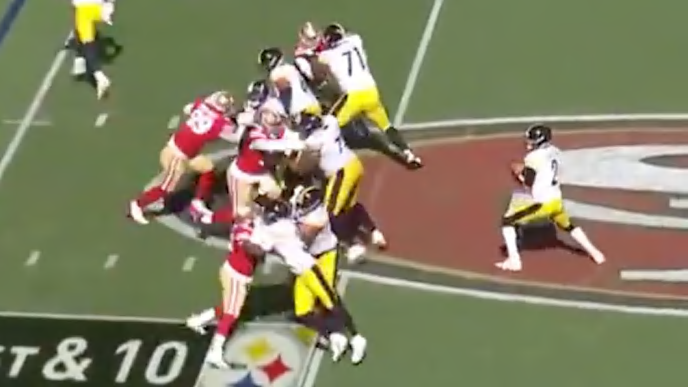 The Pittsburgh Steelers were significantly tame through two-and-a-half quarters against the San Francisco 49ers on Sunday, but, out of virtually nowhere, Mason Rudolph caught fire. Shortly after connecting with JuJu Smith-Schuster for a 76-yard touchdown, Ben Roethlisberger's replacement found Diontae Johnson WIDE open up the sideline for a 39-yard score to give Pittsburgh a fourth quarter lead over San Fran.
Yes, there wasn't a 49ers defensive back in sight, but credit to Rudolph for lofting a rainbow right into Johnson's bread basket for the wideout's first NFL TD.
That'll do wonders for the young gunslinger's confidence, but his work isn't don't yet, as there is still time left on the clock in this one.