VIDEO: Shohei Ohtani Clobbers a 3-Run Oppo Taco as Angels Pounce on Edwin Jackson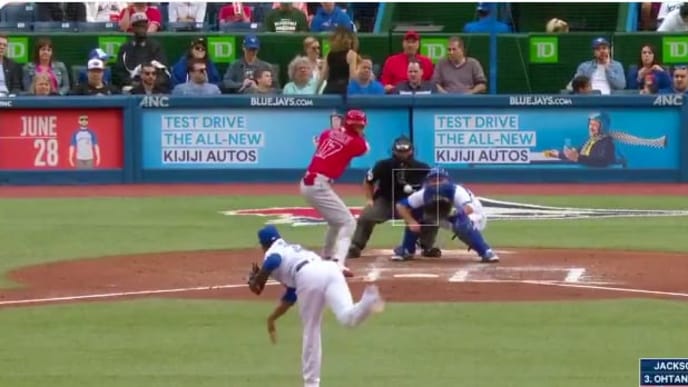 It's Sho-time! Shohei Ohtani was on fire coming into this game, batting .375 with 2 homers in his last seven appearances, including hitting for the cycle on June 14th. He's clearly still feeling it, as he hit a big-time opposite field shot off of Edwin Jackson this evening in Toronto.
Ohtani is out to prove that his rookie year was no fluke, as he's quickly collected 9 homers and 30 runs batted in to go with a .281 batting average since bouncing back from Tommy John surgery.
Shohei has clearly not been affected by elbow discomfort this year, as he's back to being an offensive superstar for the Los Angeles Angels.