VIDEO: Shohei Ohtani Announces His Return With Absolutely Booming 2-Run Homer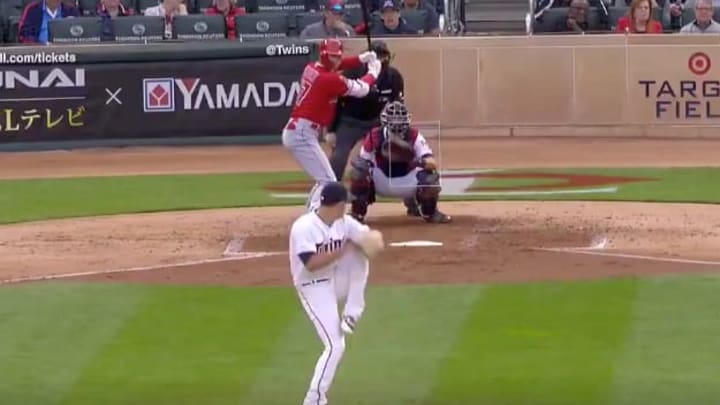 Angels designated hitter Shohei Ohtani has struggled out of the gates since his long-awaited activation from the IL on May 7, going just 4-for-21 with three RBI over the last five days. Well, the 2018 Rookie of the Year has finally made his mark on the 2019 season, belting an absolute mammoth of a home run against the Twins on Monday night. Have a look:
Off the left-center field scoreboard! There truly are only a handful of players capable of drilling a ball to the opposite field with that much power.
Ohtani is back punishing pitchers for leaving balls in the middle-half of the strike zone. All seems right in the world of baseball.