VIDEO: Russell Westbrook Takes Down Tiger Woods in Poker Tournament After Both Go All-In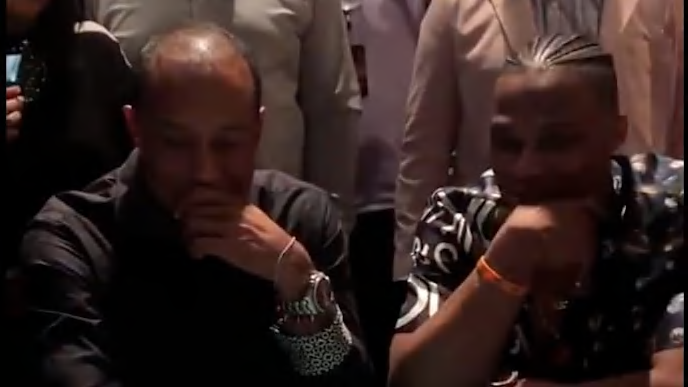 Russell Westbrook and Tiger Woods are enjoying some downtime and playing a bit of poker at the 21st annual 'Tiger Jam.' The pair were squared off in an intense battle, having both gone all-in with their hands, but it was Westbrook who emerged victorious in this one.
To see two of the world's most renowned competitors face off in a game of cards was already a sight to see, but when both went all-in, the stakes were certainly raised.
A former NBA MVP taking down a 15-time major winner and 5-time PGA champion is always going to be an awesome scene. While Russ and the Thunder didn't win their NBA playoff series against the Blazers, it's encouraging to see he's getting W's in other forms.
Tiger Jam is an annual event hosted by Woods in Las Vegas where people can gather to play some golf and poker with some greats of each respective game. All of the proceeds go to the TGR Foundation.