VIDEO: Royce White and Josh Smith Get Ejected After Intense Fight in Big 3 Season Opener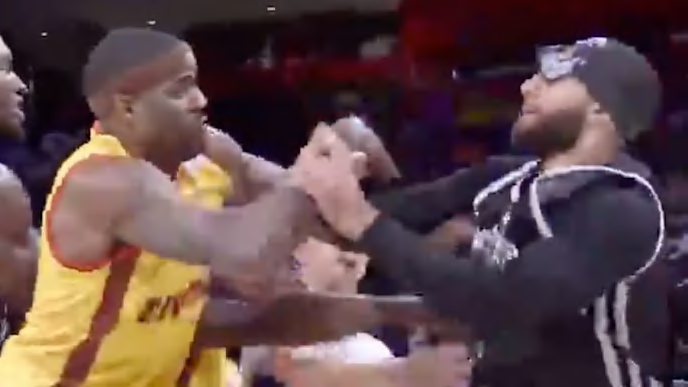 Imagine getting ejected in the first game of a 3-on-3 league operated by Ice Cube. Former Atlanta Hawks star Josh Smith and ex-Houston Rockets first-round pick Royce White managed to do just that, as Smith and White got physical and were promptly ejected early into the first Big 3 game of the season. Smith's Bivouac defeated White's Enemies 50-43.
Smith, who signed an ill-fated contract with the Detroit Pistons after nine seasons in Atlanta, is still on the Pistons payroll, as the team will send him $5.33 million until 2020. Ironically, this scuffle took place at Little Caesars Arena in Detroit, where Smith received a rousing chorus of boos when he stepped on the floor.
It's definitely not the first time that a Detroit basketball crowd has seen a big fight go down, who could forget the infamous 'Malice at the Palace' from 2004?
While it's cool to see players like White, who only played three NBA games and didn't score a point after struggling with anxiety disorder, and Lamar Odom back on the court, the goodwill had to be shattered by Smith and White losing their cool.
It's not as fun to watch as a 1990s NBA fight, but it's awesome to see these players still bringing that old-school energy and toughness to the Big 3.