VIDEO: Ronald Acuña Jr. Makes Astounding Home Run Robbery on JD Davis and Dekes Him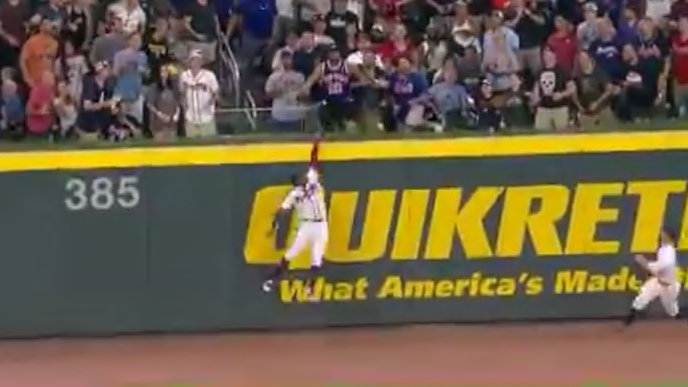 Ronald Acuña Jr. is on an unbelievable power surge in the second half of the season, earning himself some serious consideration for the NL MVP award. Forget his bat temporarily, though; the young Atlanta Braves outfielder showcased his impressive defensive skills on Thursday night against the New York Mets. In the top of the sixth inning, JD Davis looked to have a dinger on his docket, and Acuña leaped into the air to make the attempted catch. At first, Acuña slumped on the ground, looking like he lost the ball. Then, he stood up and grabbed the ball from his glove and threw it towards the infield. Got 'im!
What an impressive troll job for Acuña.
The Mets have gotten on the board a bit more often than the Bravos in this one, but Atlanta made their statement in the series' first two contests.
Plus, RAJ got his fun in before the bell rang on this one. We'll give this one to Atlanta.