VIDEO: Rockets-Wolves Commentator Thought He Created New Term But Was Really Saying NSFW Term on Air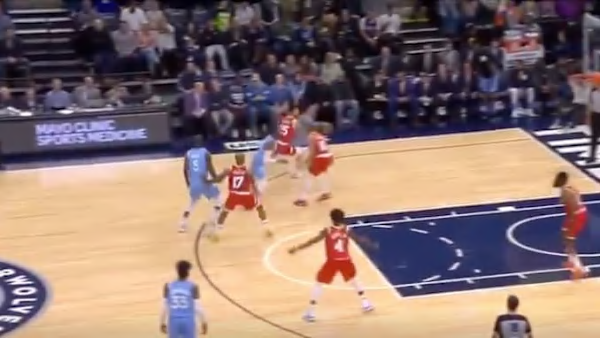 Well, this will certainly be a night this NBA commentator will want to forget. During the broadcast of the Rockets-Timberwolves game on Friday night, one commentator thought he was being slick and clever by creating a new word for "shot chart." Well, in reality, he repeatedly uttered an NSFW phrase on air, not realizing the alternative meaning the word carried.
Yeah, someone might want to tell this guy that his shortened version of the word "shot chart" simply isn't going to fly on television.
His co-worker had to awkwardly inform him that the term "shart" was already a commonly known phrase, alerting him to the likely roasting he'd receive on social media.