VIDEO: Robbie Gould Singing During the Cubs' 7th Inning Stretch at Wrigley Field Was Weird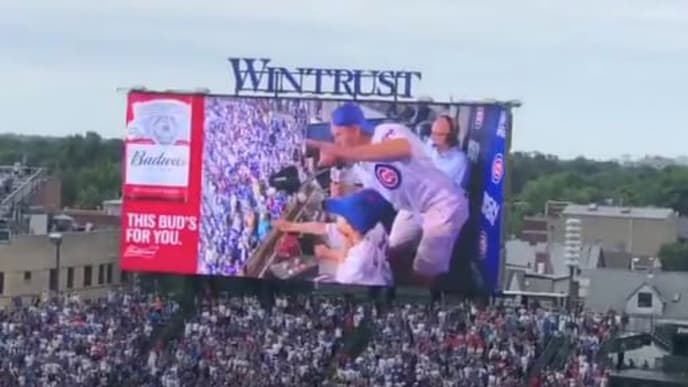 The Chicago Cubs might just need to start sending out petitions to fans to confirm their celebrity guests for their renowned seventh inning stretch tradition of singing "Take Me Out to the Ball Game" because their latest patrons have been significantly forgettable. Just a few short days after the Matt Nagy's epic and profane gaffe, Bears kicking legend Robbie Gould delivered a befuddling, borderline cringeworthy edition of the prominent anthem during Sunday's contest...and he's a member of the San Francisco 49ers. Why is he doing this?
You know it's a poor rendition when the scarce voices of Wrigley Field triumph over the microphone. Gould appeared reluctant and ready to get the sing-along over with as soon as physically possible.
At least the former Pro-Bowler won't have to show his face in the Windy City for the upcoming NFL season after signing an extension with San Fran.