VIDEO: Remembering Michael Jordan's Flu Game vs Jazz 22 Years Ago Today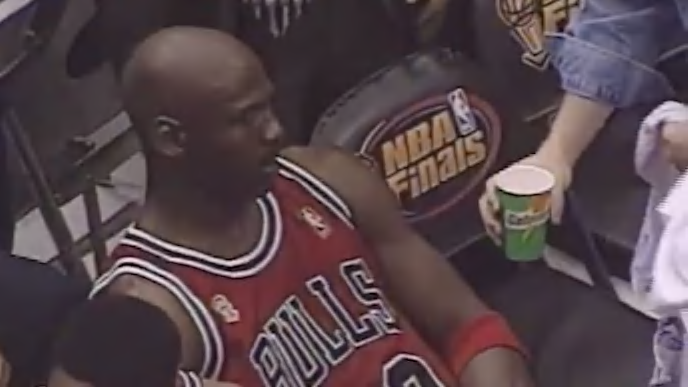 On this day in NBA history Michael Jordan gave us yet another memorable performance that will forever be etched into history. In Game 5 of the NBA Finals against the Utah Jazz 22 years ago today, MJ gave us the famous "Flu Game."
Unbelievable. That road victory gave the Bulls a 3-2 series lead and a stranglehold over the Jazz.
Jordan scored 38 points on 13-of-27 shooting from the field. He led all scorers all while barely being able to walk himself off of the court at the end of the game.
It's days like these that make us remember who Michael Jordan was and why we call him the greatest of all time.