VIDEO: Rams DT Aaron Donald Suffers Back Injury vs Saints and Leaves Game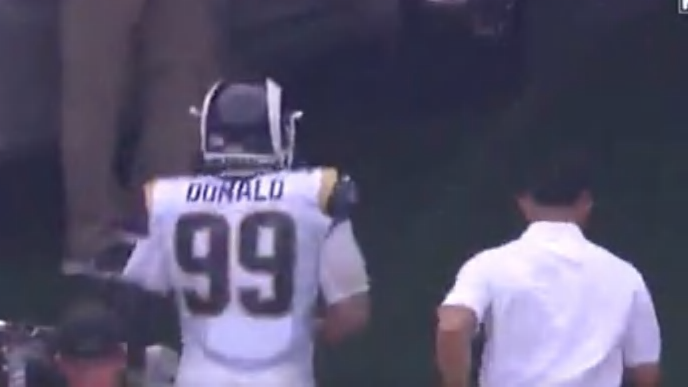 UPDATE
Aaron Donald has returned to the game.
The New Orleans Saints were already down their best player after Drew Brees was forced out of the game with a thumb injury, so the football gods decided to level the playing field by getting rid of the best player on the Los Angeles Rams. Defensive tackle Aaron Donald left the game in the first quarter after he held his back trying to chase Saints receiver Deonte Harris on a reverse.
The Rams defense all starts with Donald getting pressure up the middle. Without that threat, this unit lost most of their teeth on the line.
Yikes. Hopefully Donald will be cleared to return soon.